PREVENTIVE CARDIOLOGY
Raising Awareness of Non-alcoholic Fatty Liver Disease (NAFLD)
More than 25% of adults worldwide have a silent but potentially fatal harmful disease that puts them at a higher risk of heart attacks. And most of them don't know it yet. Non-alcoholic fatty liver disease is an increasingly common and often undiagnosed condition with links to obesity, type 2 diabetes and metabolic problems. Doctors often miss non-alcoholic fatty liver disease because it has few early symptoms and it may not be detected on routine lab testing.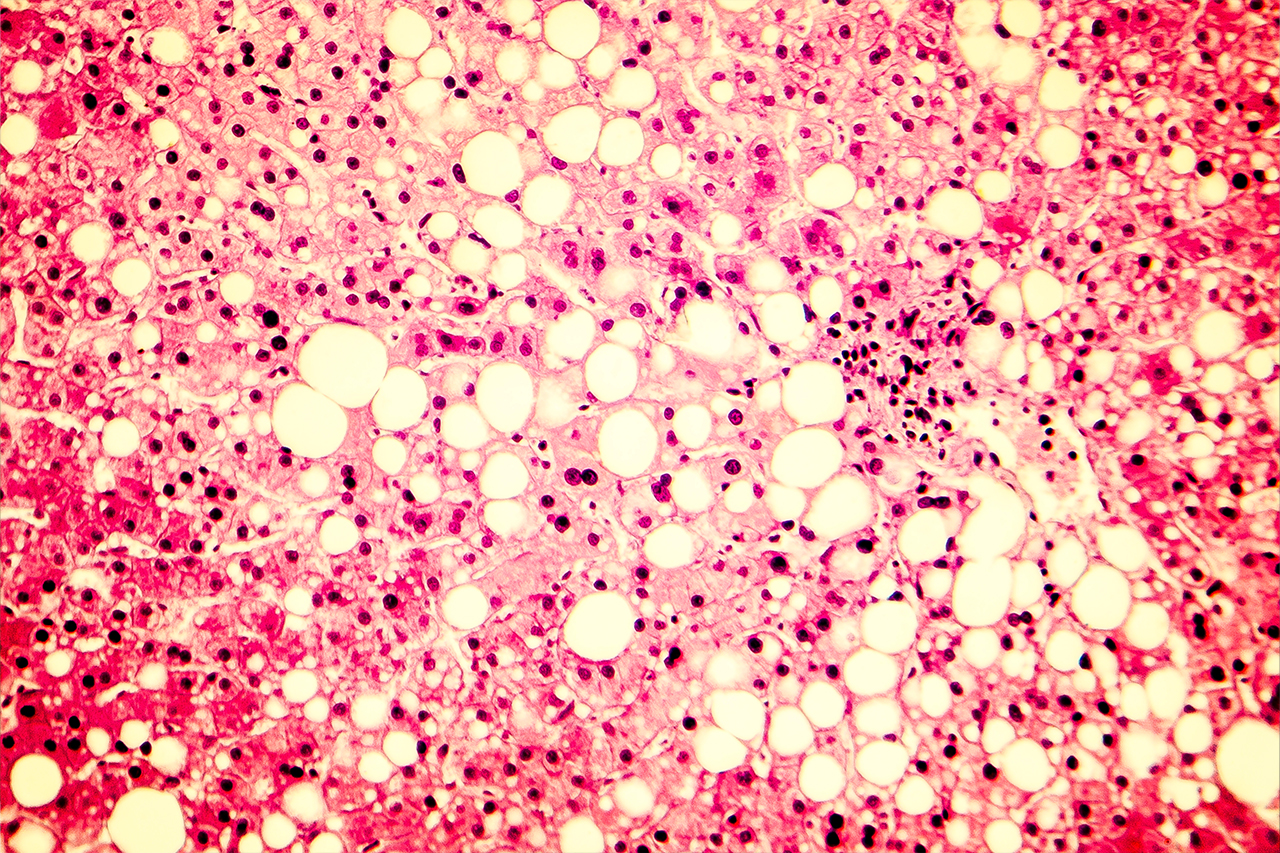 When people have fatty liver, triglyceride fat accumulates inside their liver cells.
More doctors are becoming aware of the disease and its risks, thanks to the national leadership of
P. Barton Duell, M.D.
, in the OHSU
Knight Cardiovascular Institute
. He is the lead author and chair of a new
scientific statement from the American Heart Association
recognizing non-alcoholic fatty liver disease as a risk factor for heart disease.
"Although NAFLD is a very common condition that occurs in one in four people worldwide, it is seen even more frequently in about one in three people in some parts of the world," such as South Asia, the Middle East, and Central and South America, Duell says. The condition is also present in more than 50% of patients with diabetes.
"It is important to understand that early diagnosis and treatment of NAFLD is essential to prevent long-term complications from liver and heart disease," Duell says.
The statement calls for increasing awareness of the prevalence of fatty liver and its association with increased risk of heart disease, the leading cause of death in patients with the condition. The statement also calls for better screening, monitoring and treatment of fatty liver to prevent severe liver damage and heart problems.
Duell and his colleagues in OHSU's
Center for Preventive Cardiology
are at the leading edge of this work. They see fatty liver as a complication of conditions such as type 2 diabetes, insulin resistance, lipid abnormalities, and obesity. Some people also have a genetic predisposition to developing fatty liver. "NAFLD is a sign that something is metabolically abnormal, necessitating interventions to correct the problem," Duell says.
Treating all these conditions together can prevent and reverse fatty liver and other heart risks at the same time. Treatments for fatty liver also include strategies to improve insulin sensitivity and reduce hyperglycemia and elevated triglycerides.
"Fatty liver is at the intersection of what makes our expertise important for patient health," says
Jonathan Purnell, M.D.
, who works with Duell at OHSU. "It's the canary in the coal mine."
Duell has lectured on NAFLD for the National Lipid Association, World Congress of Cardiology, and the University of California, Irvine's Orange County Symposium for Cardiovascular Disease Prevention. He also spoke at Mosaic, an international think tank to advance knowledge and collaboration in diagnosing and managing nonalcoholic steatohepatitis (NASH), a type of NAFLD.
Patients benefit most from lifestyle interventions, including:
Dietary modification
Increased physical activity
Weight loss
Avoiding alcohol
Avoiding food and drink with high-fructose corn syrup

"It is important to understand that early diagnosis and treatment of NAFLD is essential to prevent long-term complications from liver and heart disease."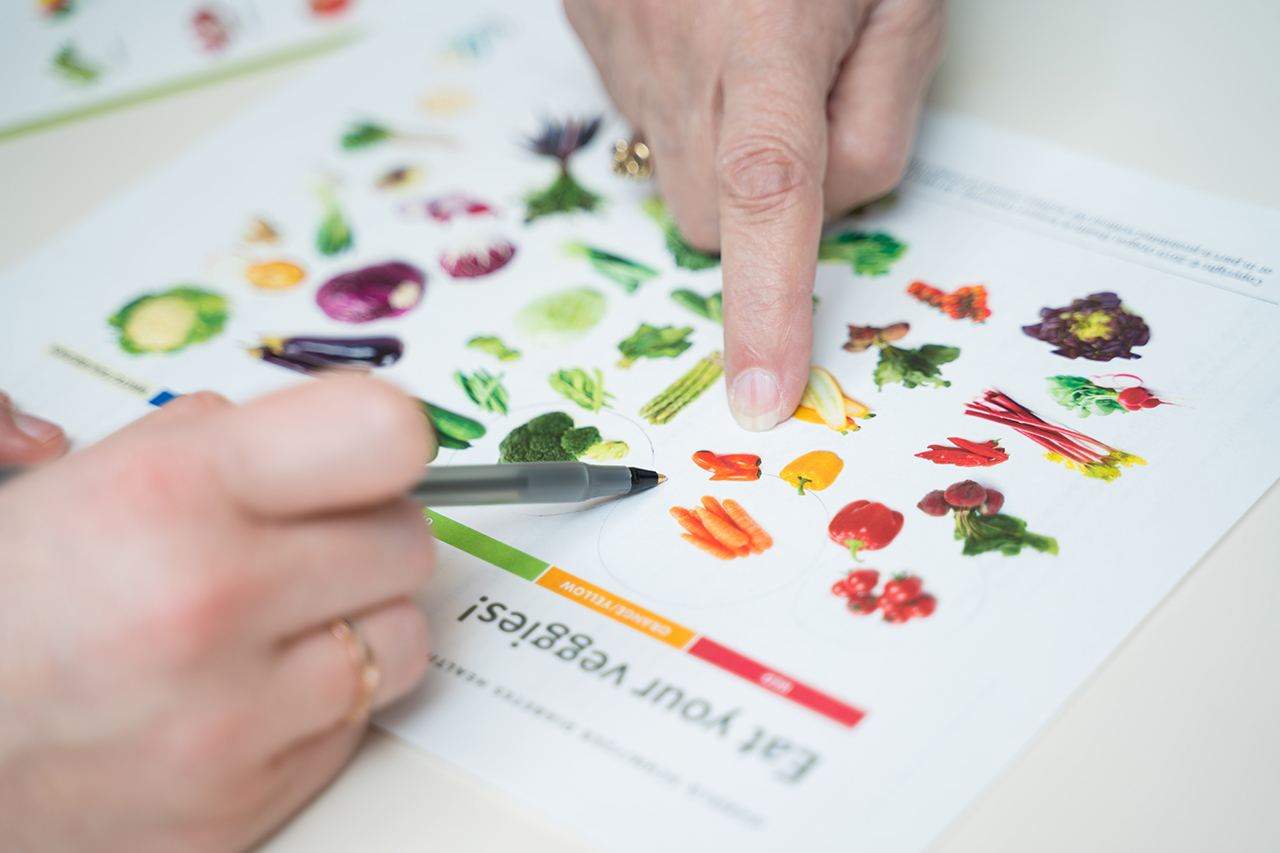 A healthy diet and other lifestyle changes can have positive effects on fatty liver disease.
These interventions require hard work, but losing 5% to 10% of body weight can reverse, stabilize or diminish fatty liver disease in many patients. At OHSU's Center for Preventive Cardiology, a team that includes doctors, nurses, nurse practitioners, medical assistants, a clinical pharmacist and a dietitian offers a range of strategies to help patients make and maintain lifestyle changes.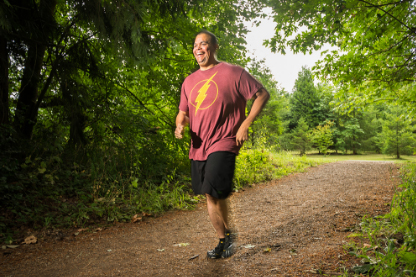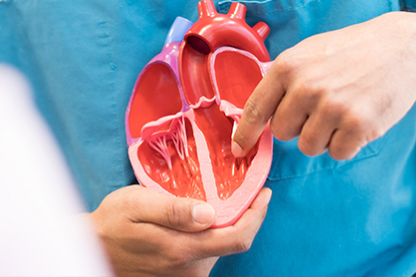 CARDIOVASCULAR HEALTH
Joining Forces for Lifelong Heart Care
At the OHSU Knight Cardiovascular Institute, heart care starts before birth and lasts a lifetime in a multi-institutional collaboration.