SPINE NEUROLOGICAL SURGERY
An Innovative Approach to Spinal Tumor Cases
The OHSU spinal tumor board is the only one in Oregon, one of a few in the Pacific Northwest, and among a couple of dozen in the country. Tumor board meetings markedly improve quality of care for patients with both benign and cancerous spinal tumors — some of the most complex and difficult operations on and around the central nervous system.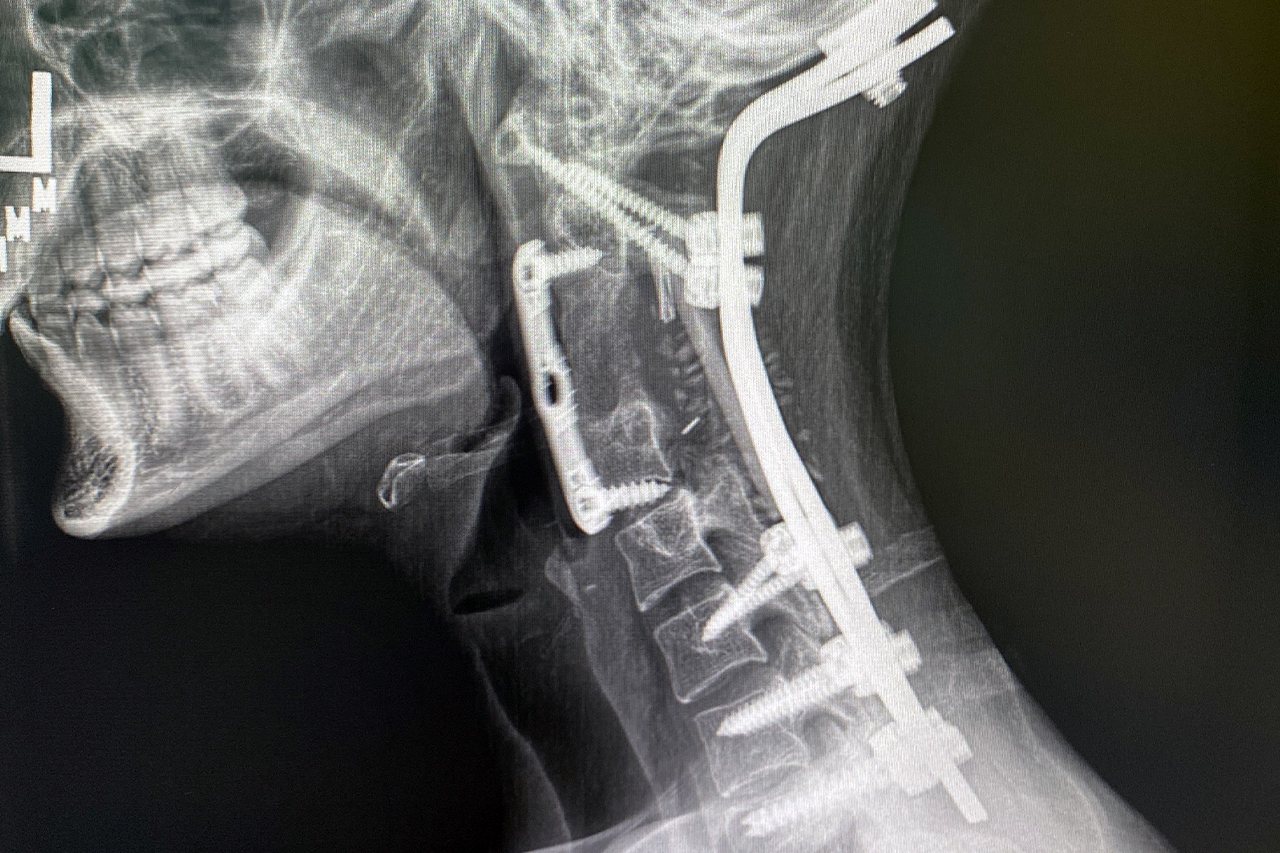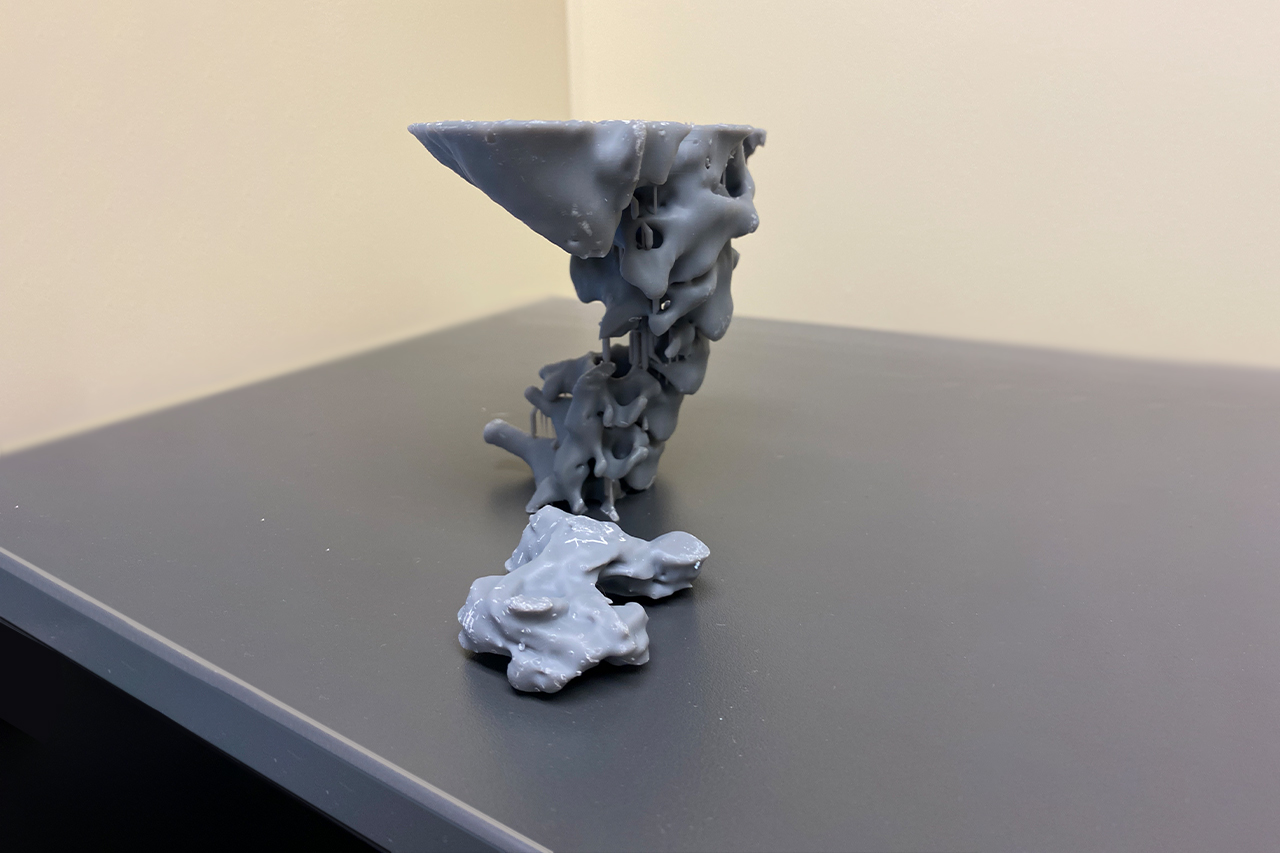 In these sessions, experts from different specialties can talk directly with one another, asking questions, offering advice, and challenging assumptions or conclusions to make the best possible treatment plan for patients. That extra planning, not available at most institutions where specialists work in silos, creates superior patient outcomes for cancer control and spinal cord function.

Once a month, the spinal tumor board convenes to talk about challenging cases. More than a dozen specialists routinely join the online call: neurosurgeons, orthopedic surgeons, medical oncologists, radiation oncologists, and neuroradiologists. Anyone in these departments can attend the call and put forward a puzzler.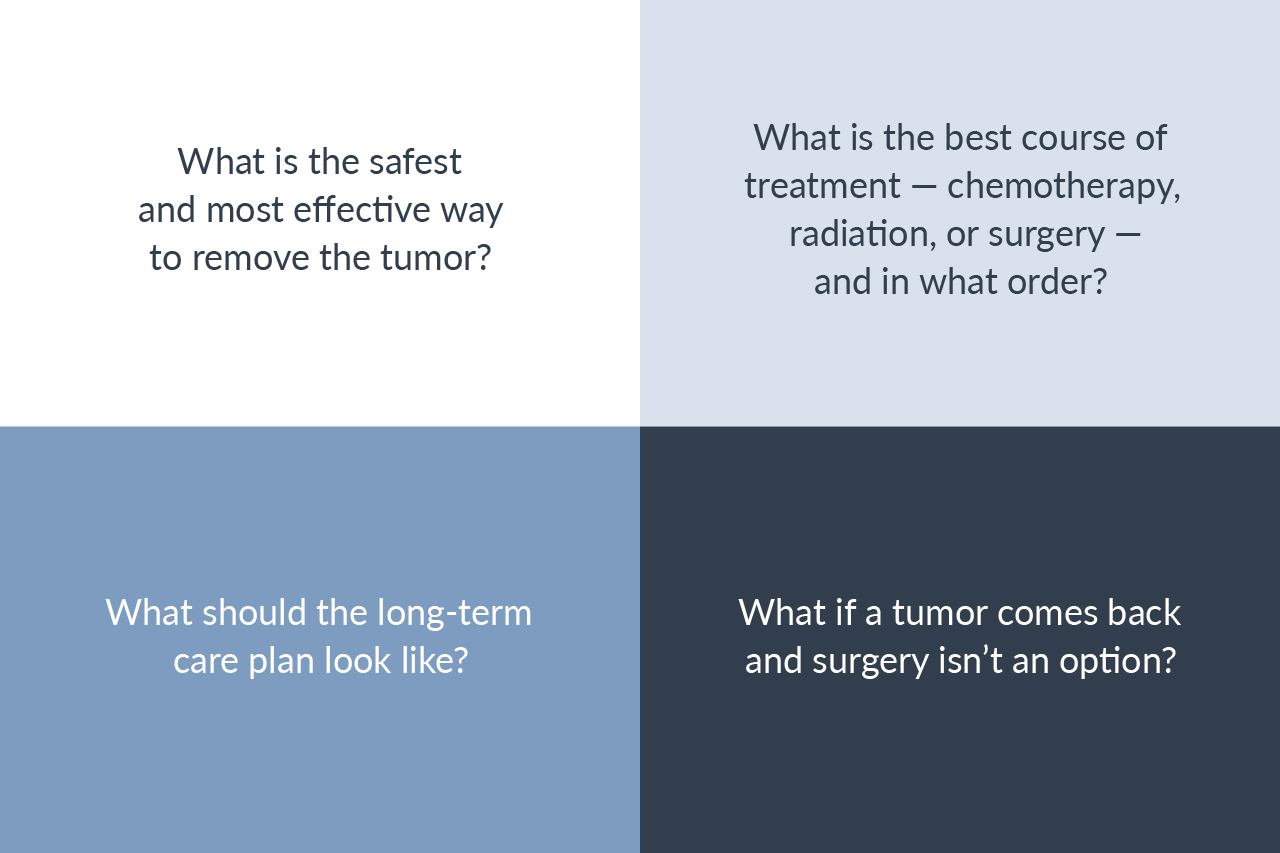 Neurosurgeon
W.H. Andrew Ryu, M.D. M.Sc., M.T.M., FRCSC
, started the multidisciplinary tumor board in early 2022 to help physicians and patients. Spinal tumors can be notoriously difficult to treat and manage. They sit in, on, or around critical bones and nerves. Mistakes can take away movement or cause lifelong pain.
The spine is also where many cancers spread. Between 30% and 70% of people with cancer — most often breast, lung, and prostate cancers — develop metastatic spine cancer.

"Progress in cancer treatment means people are living longer and longer with their diseases, but this also means that they're more likely to see a metastasis to the spine," Ryu said. "We need to be sure they're living as healthy as possible with good quality of life. The tumor board gives specialists a forum to come together to discuss how to optimize treatment and manage care over time."

Physicians get expert advice outside their scope of knowledge, and all patients benefit. At the end of all spinal tumor board calls, a recommendation for each case goes into the patient's electronic health record.


Ryu and radiation oncologist
Blair Murphy, M.D.
, are leading this cross-disciplinary teamwork at the
OHSU Spine Center
. The team is making other advances for patients, including the use of 3D printing to plan surgeries and carbon fiber instrumentation to improve post-surgical surveillance and adjuvant therapy.
"Patients directly benefit from this work," Ryu said. "There is power in creating a team."

"There is power in creating a team."
Meeting Expectations for MESCC Surgery: A Study
People with cancer that spreads to the spine may experience metastatic epidural spinal cord compression (MESCC), a condition that needs prompt treatment to prevent neurologic complications. Along with systemic treatment and radiation, surgery can help to reduce pain and keep people mobile and functional.
However, the decision to pursue surgery is complex and good outcomes depend on numerous patient and surgical variables. When patients have limited life expectancy with metastatic cancer, it's important to ensure the right choices are made, ones that align with patient and family wishes and expectations.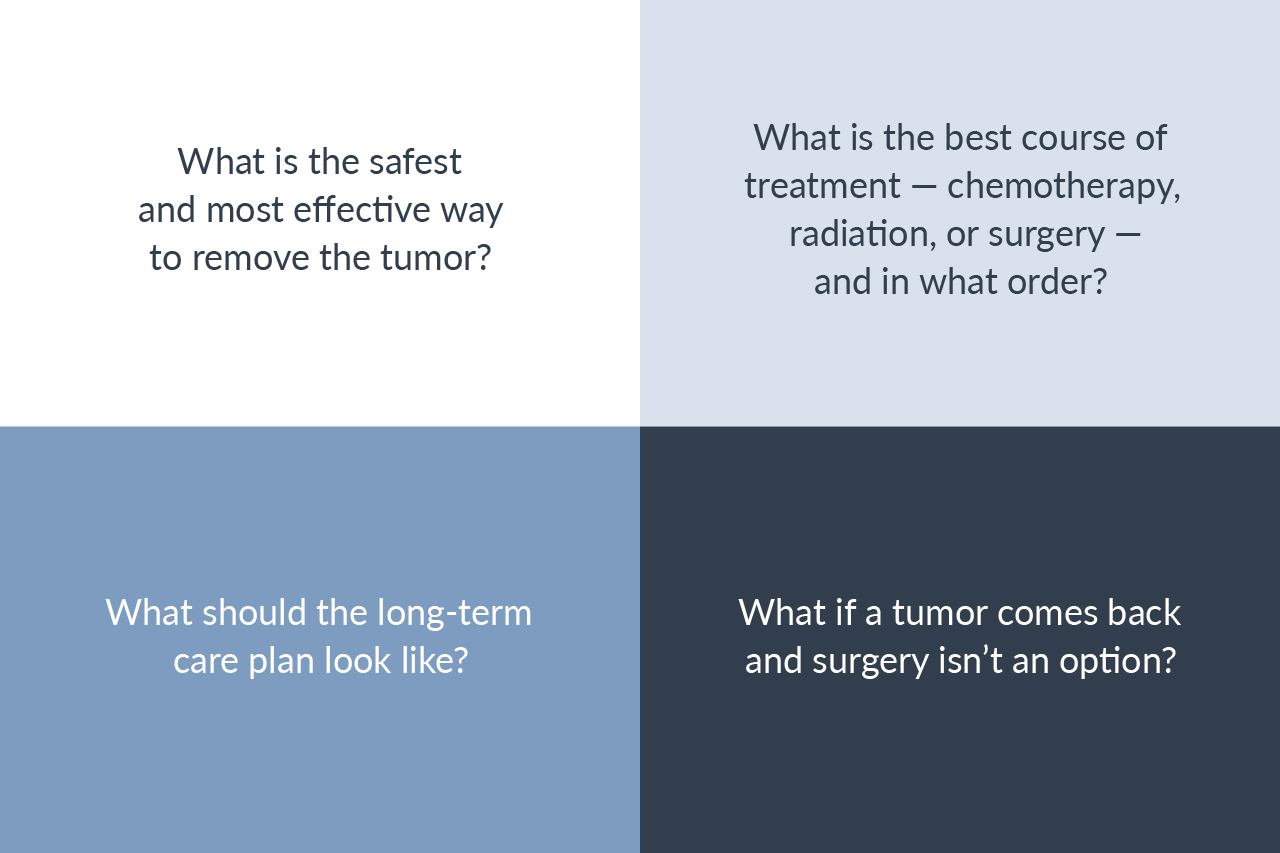 OHSU neurosurgeon
Christina Wright, M.D., M.P.H.
, is working on a clinical study to find out with a Young Investigator Research Grant Award from the prestigious research and educational nonprofit AO Foundation. Wright is launching a project to examine expectation alignment in MESCC surgery.
The hypothesis:
Patient and clinician expectations about surgery may be overly optimistic or not accurately aligned.
The methodology:
Wright and her team of five OHSU co-investigators will survey 60 to 80 patients to determine whether their expectations of surgery match their actual outcomes and whether patients regret undergoing the procedure.
The team will also survey surgeons, medical oncologists, and radiation oncologists to gauge whether their expectations match one another and those of the patient.
The timeline:
The team will conduct surveys before surgery and six weeks, six months, and one year post-operatively.
Why the work matters:
The study explores the concept of patient-centered care and the use of palliative concepts in spine surgery. This area is underexplored but pivotal to patient outcomes. The study expands the growing science of patient-reported outcomes, or PROs. PROs typically focus on patient outcomes and the illness experience. Rarely do they address the quality of communication between physicians and patients. This study hopes to explore these domains.
"There is a gap in our understanding," Wright said. "It's important to know if surgical and oncology teams are communicating treatment plans for MESCC through a palliative framework. We don't know if pre-operative expectations between physicians and patients are aligned. And we don't know if, all around, these expectations are realistic."
"Spine oncology is high-stakes and fast-paced because of the acuity of neurologic risk," Wright said. "There can be a real struggle to convey the risks of surgery and the natural course of the disease in a way that patients truly understand what we are communicating ."
Wright hopes to use results of the AO research to launch a larger study at several academic medical centers — work that could improve the standard of care for patients with MESCC.
"I believe if physicians and patients are aligned in expectations this can improve patient perceived outcomes, " she said. "So regardless of the outcome of the surgery, if they're driving for the same goal, there will be better satisfaction. Patients will be happier - and that means physicians will be happier, too."

"I believe if physicians and patients are aligned in expectations this can improve patient perceived outcomes."
Give Now
Your generosity supports vital and life-saving programs across OHSU, from groundbreaking cancer research to pediatric care to education.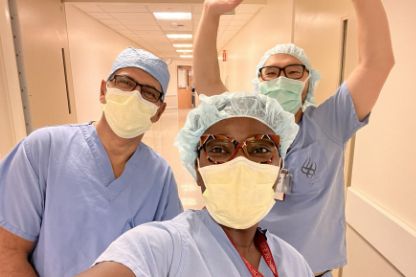 NEUROLOGICAL SURGERY
Teaming Up for Skull Base Surgeries
An interdisciplinary approach to complex anterior skull base surgeries has led to excellent outcomes and training across the U.S.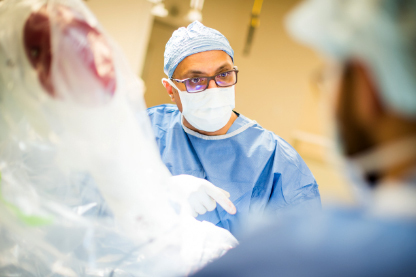 EPILEPSY
At the Forefront of Epilepsy Treatment
Neuroscience physicians and surgeons are helping develop technology and treatments that promise more options and better quality of life for people with epilepsy.